What a symposium we had this fall! More people than ever came to Saint-Hyacinthe for this weekend of rejuvenation, exchange, and fun. And for those who had to stay home, it was possible to attend the inspiring conferences online.
FOUR RELEVANT AND MOVING CONFERENCES
This year, we offered you no less than four conferences on various subjects, including.
The day started with Karine Pendleton from ANEB (Anorexia and Bulimia Quebec) who taught us many things, some of them very disconcerting, about eating disorders and shared some tips and resources.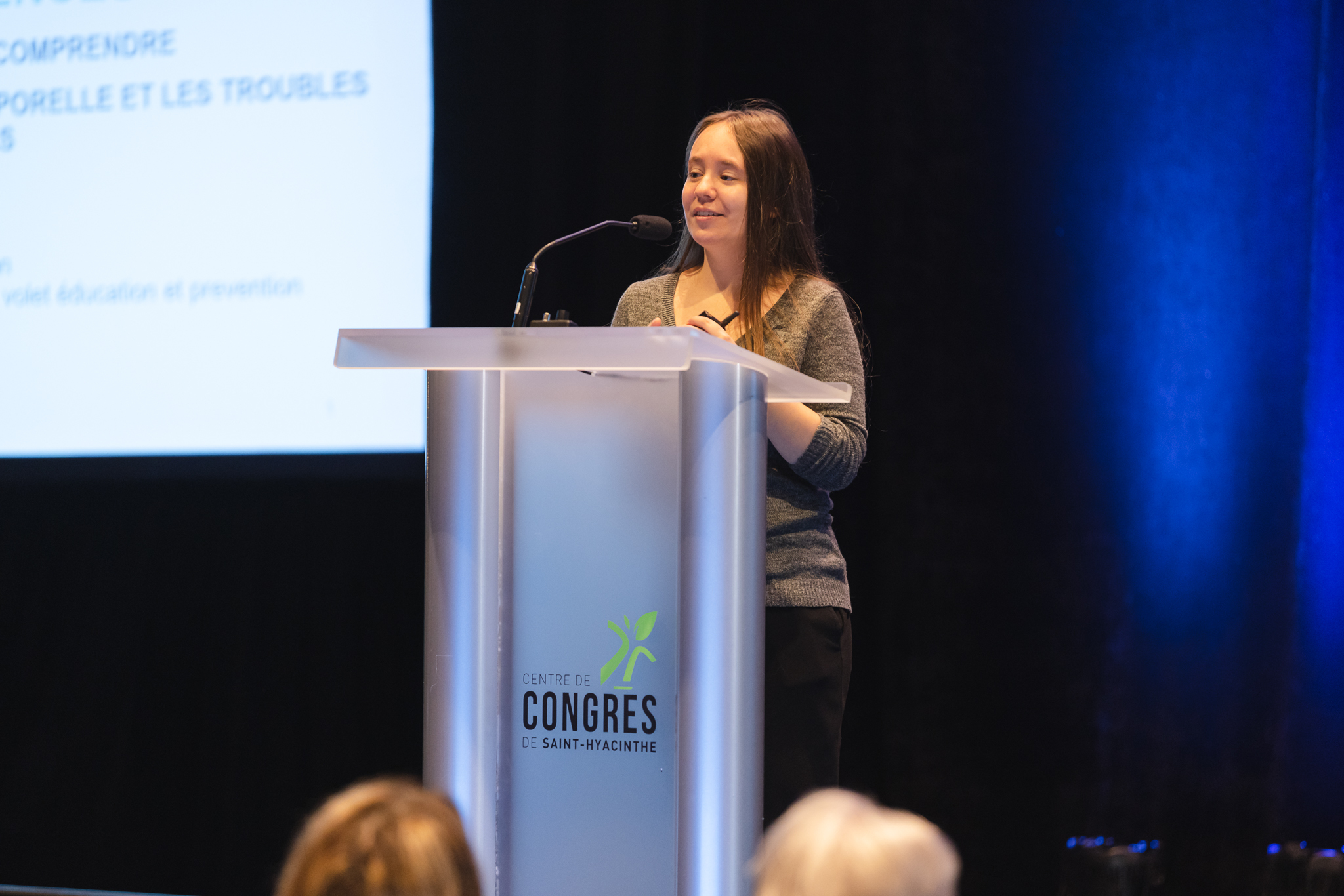 Gino Chouinard took on the challenge of replacing Dan Bigras on short notice, who was stuck at home with COVID. The famous host of Salut Bonjour presented for the first time his conference on the importance of overcoming the fear of failure in order to surpass yourself.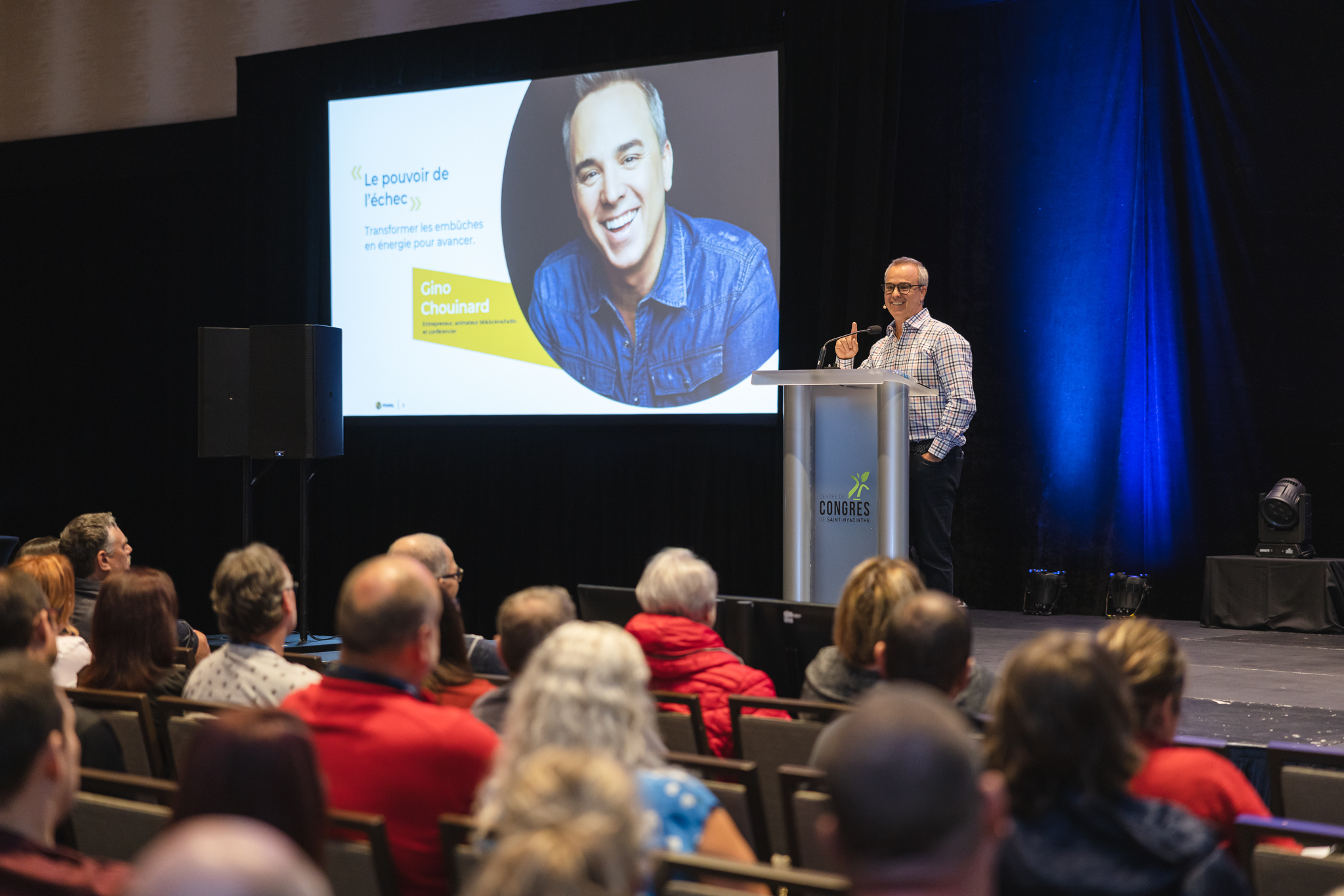 The friendly and touching couple Josée Boudreault and Louis-Philippe Rivard humbly reminded us, with a good deal of humour, that even when life hits us hard, we can find happiness.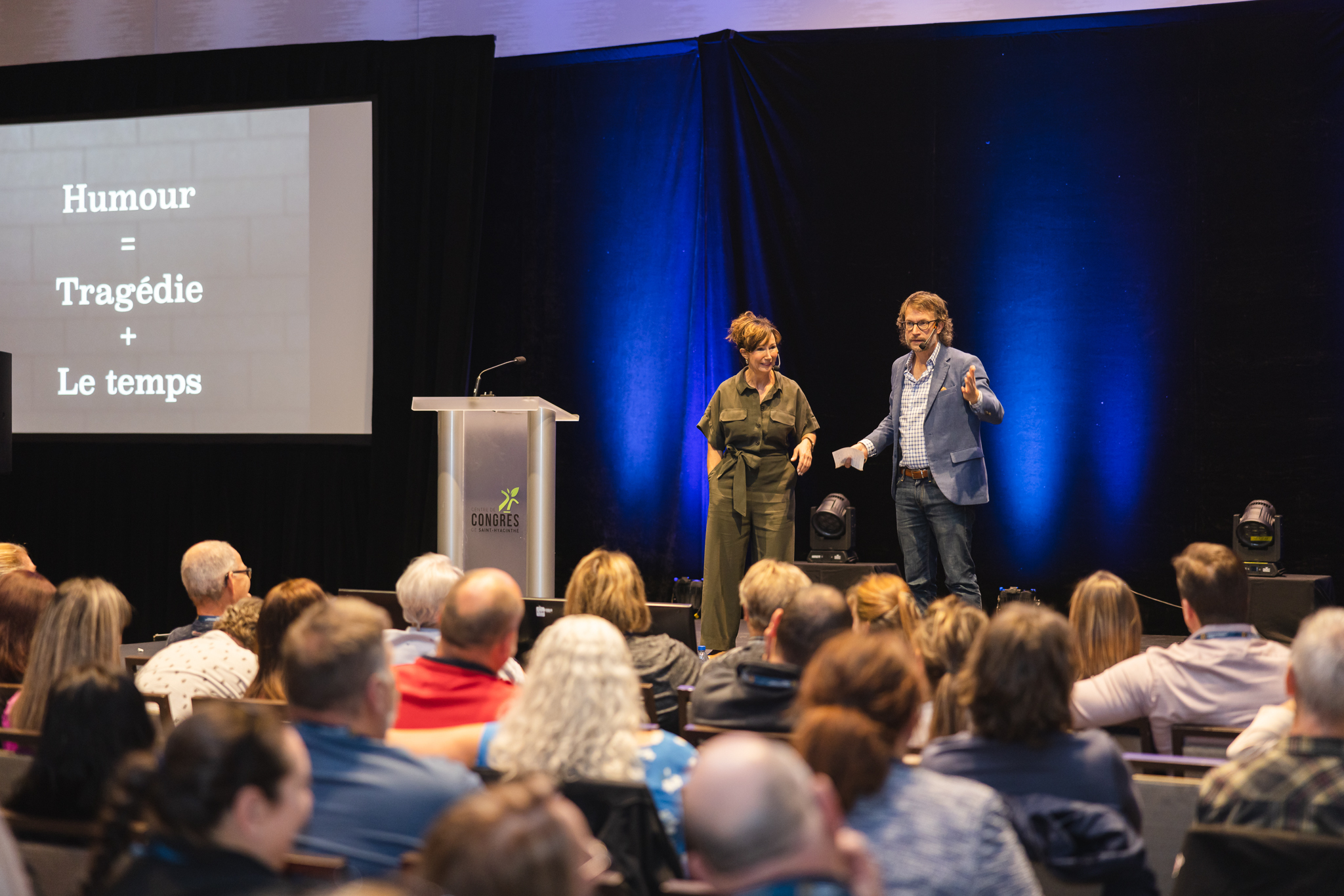 Martin Larocque had the last word by reminding us that being a good parent is first of all being yourself.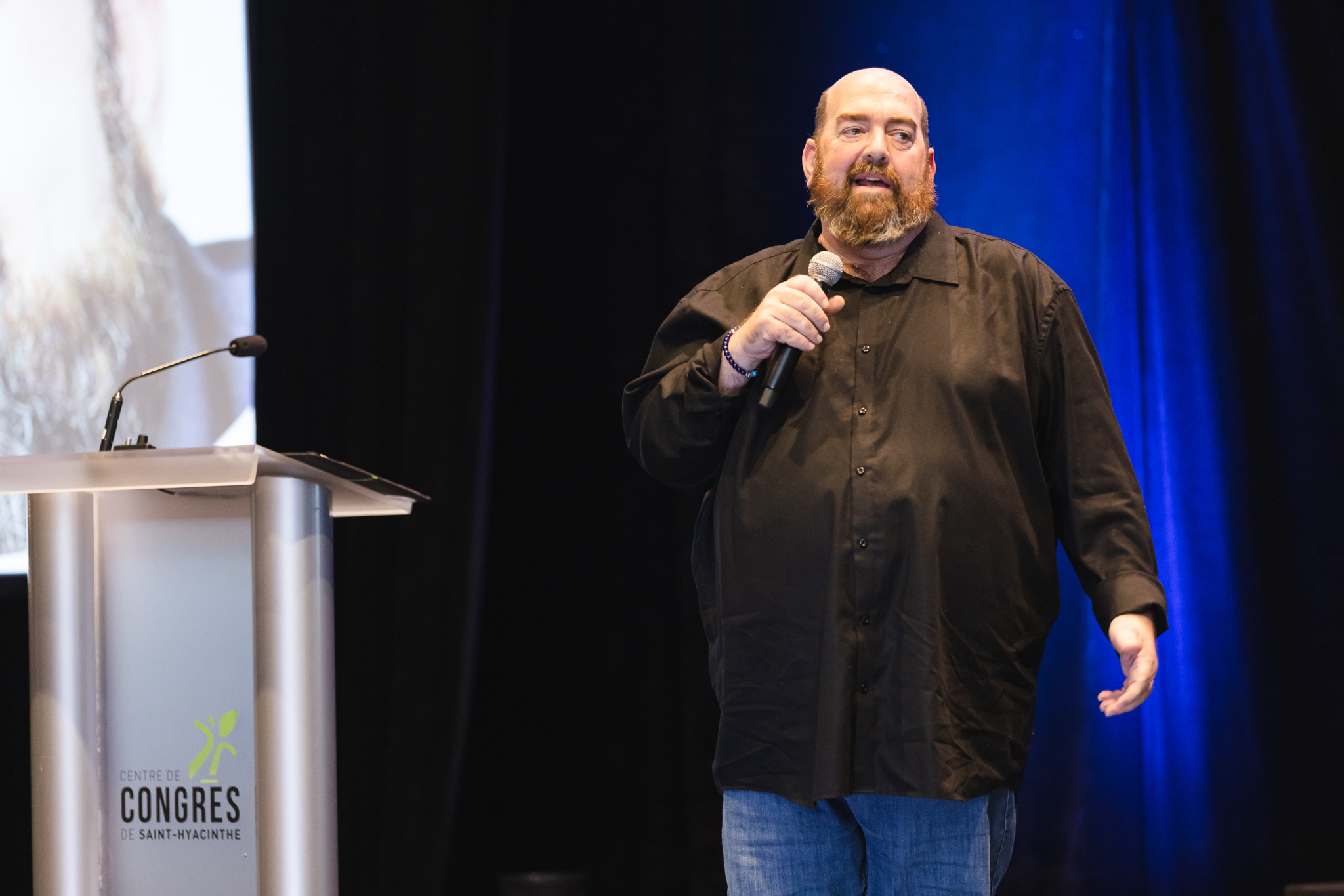 A FESTIVE EVENING AND NUMEROUS PRIZES
We took advantage of this great opportunity to share during the cocktail and banquet and then the Vibration Party Mix band made us dance! We also spoiled our foster families thanks to the generosity of 27 companies who gave us a total of nearly $9000 in gifts. We would like to thank:
Aquaterra Travel (Catherine Hogdson), FM Communication Marketing & Prospecting - $1000 in travel credits
Prospection - $1000 in travel credits
Capitale Helicopter - 4 x 30-minute helicopter trips, $1000 value
Entourage sur-le-Lac - 2 nights in a penthouse C, value of $850
Adrenaline Sports - Spyder/Ryker rental for an entire weekend, $750 value
Groupe Cadrin - 2 weekend cottage certificates, $700 value
Chalets confort - A credit for the rental of a chalet, value of $500
Philion Leblanc Beaudry avocats - 2 tickets to a Canadiens game, section 111 row C, value of $450
Montreal Biodome and Rio Tinto Alcan Planetarium - 20 tickets, $440 value
Evenko - 2 tickets for Stromae at the Bell Centre on November 25, 2022, value of $400
Siberia Spa - 10 evening spa visits, $370 value
Domaine Château Bromont - 1 night stay including breakfast and brunch, value of $287
Canadian Museum of History and Canadian War Museum - 5 tickets each, $195 value
Museum of Civilization - 2 double day passes, $100 value
Bijou Mia - 5 pairs of earrings, value of $200
IFLY Montreal - 2 passes, $170 value
iSaute - 10 tickets, $190 value
HK Strategies - 3 gift cards, $150 value
Victoriaville Tigers - 10 tickets to 2 different games, $150 value
Quebec Remparts - 10 tickets, $150 value
Montreal Zipline - 4 tickets, $100 value
Phone Loops - cell phone tapes, $150 value
A MORE SERIOUS, YET INSPIRING SUNDAY
The general assembly was moved to later in October, so we took advantage of the Sunday morning to hold a plenary session that allowed us to hear your needs, your requests, and your suggestions. You were very inspiring. With all your good ideas, we will continue to advocate for you to be able to play your role as a foster family in conditions that are worthy of everything you do for these children.
See you next year